My first business at the age of 16 was selling biscotti at the local farmers market and cafes.  To this day it is always the thing my family wants me to bring back home.  So while I baked these for our big family long weekend trip to the lodge, I thought I would do something a little more fun with them.  What better then some bears for our west coast adventures.
Sidenote: While launching the boat in Gold River, we saw deer, black bear and a herd of elk all munching on some lunch together!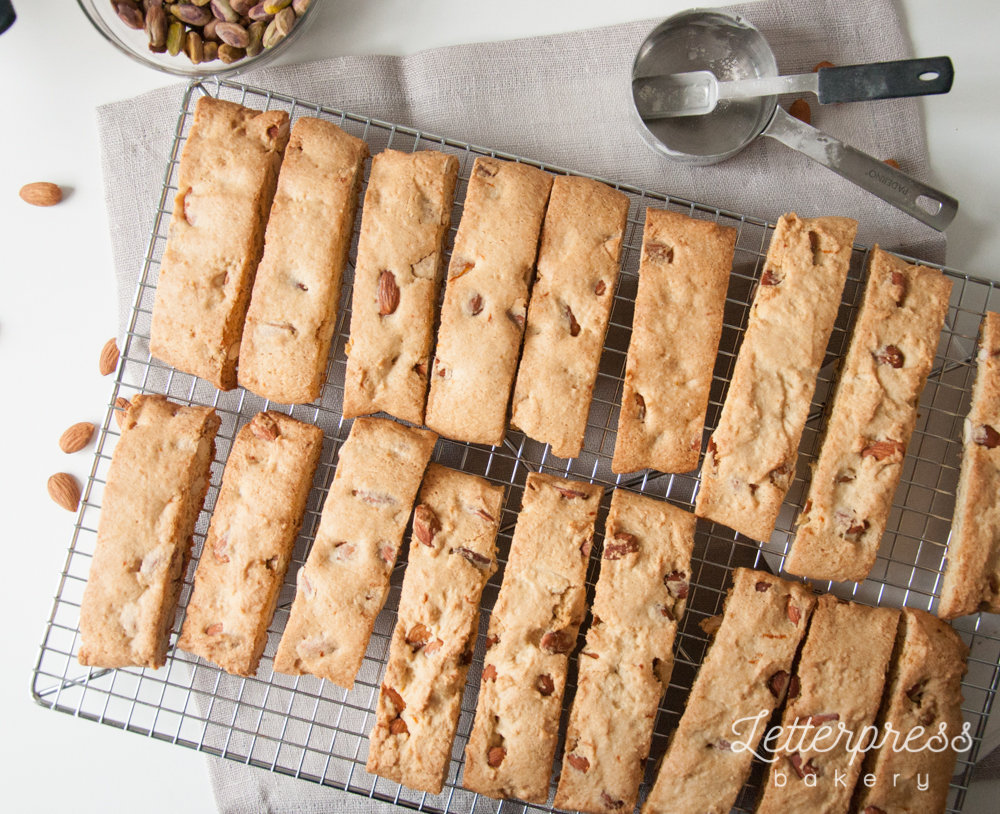 We Bare Biscotti Bears
When I had my biscotti biz, I had quite a few varieties, but these three always remained the favourites. Almond with a hint of orange, Double Chocolate Pistachio and White Chocolate Cranberry.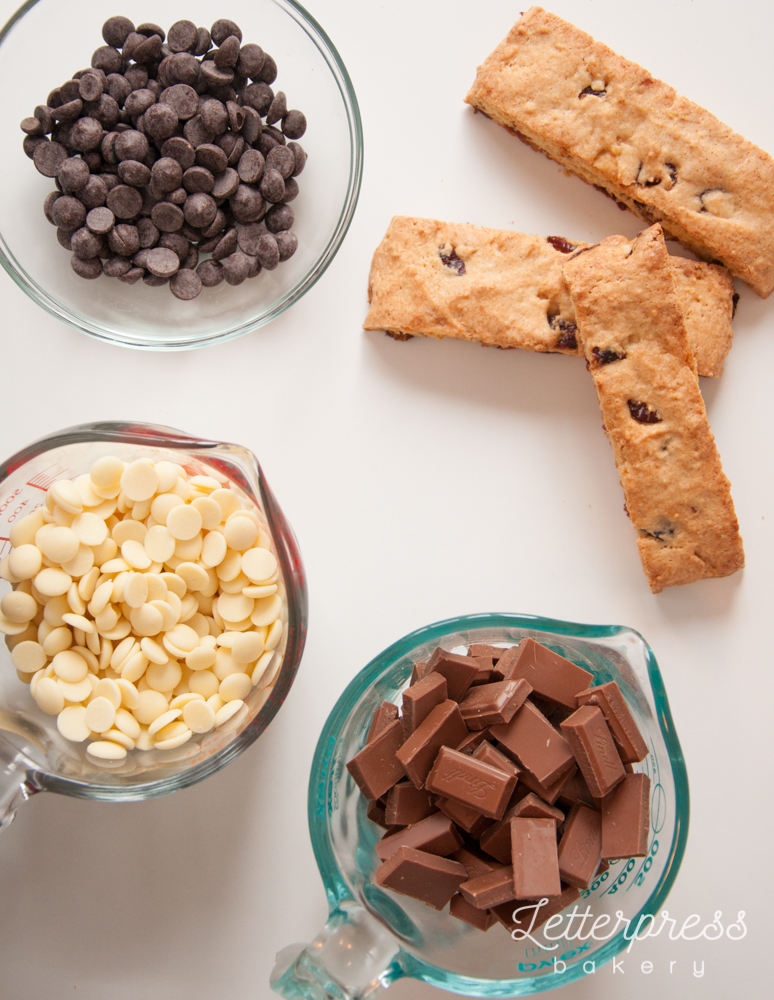 I am a cartoon lover and get a serious kick out of these three bears, if you haven't seen it, you can watch We Bare Bears on Cartoon Network.
Almond Biscotti Recipe aka Grizz
3.5 cup

all-purpose flour

4 teaspoons

baking powder

1.5 cups

whole unblanched almonds

4 

eggs

1.5 cups

granulated sugar

1/2 cup

butter melted

2 tablespoons 

vanilla

1 teaspoon

almond extract
grated orange rind from one orange
Preheat over to 350°F (180°C).
Combine flour, baking powder and almonds in a bowl.
In a separate bowl, combine eggs, sugar, butter, vanilla, almond extract and orange zest.  Mix until combined.
Add the dry ingredients to the wet and mix until combined.  Careful not to over mix, and unless you like a more cakey biscotti don't dottle once you have combined dry and wet ingredients.
Take half of the dough and spread onto a parchment or silpat lined baking sheet.  Form the dough into a rectangle, roughly 4″ wide and approx 1/2″ in deep.  Do the same with the other half of the dough.
Bake for 20 minutes.
Remove and let cool for 5-10 minutes.  You should then be able to carefully transfer your log onto a cutting board. I use a ruler to help guide the slices, but that is not necessary.  I cut them roughly 1.5″ in width.
Put the slices back on the baking sheet making sure they aren't touching so they can get evenly baked. Bake another 20 minutes. Cool on a rack.
Make sure they have had ample enough time to cool before decorating.
(Biscotti can be stored in airtight container for up to 2 weeks.)
Recipe very slightly adapted from Canadian Living, click here to find the original recipe. 
Double Chocolate Pistachio aka Pan Pan
Omit Almonds, Almond extract, zest and 1/2 cup of flour.
Add 1/2 cup cocoa with the flour.  In place of the almonds add 3/4 cup pistachios and 3/4 cup dark chocolate chips or chopped chocolate.
White Chocolate Cranberry aka Ice Bear
Omit almonds, almond extract and zest (optional)
Add 1 cup cranberries and 1/2 cup white chocolate chips or chopped chocolate.