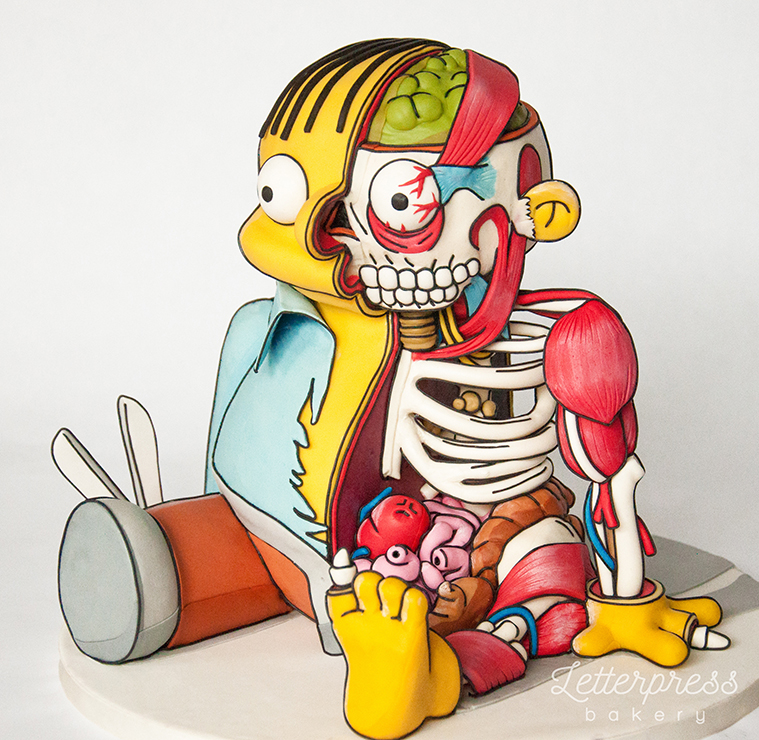 Cutout Ralph – Threadcakes 2014
This year's Threadcakes competition has been quite exciting! I had no idea that when I choo choo choose this Cutout Ralph design by Erick Flores that it would be loved by so many people all over the internet.  I knew I loved the design and people would love it simply because it was Ralph Wiggum from the Simpsons, but 1.5 million views… it just blows my mind.   There are many comments out there that don't believe this is really a cake, which has to be the biggest compliment ever.  I think that means I did something right.
I have since made a quick flipagram video, showing you some more photos I had taken of the process of making the Cutout Ralph cake.  Check it out on YouTube.
Make sure you also check out Threadcakes.com to see all the other amazing entries this year.  The cakes that people come up with are incredible and most of the people participating aren't even cake designers, they are just people that want to have fun making a cake.   So maybe you should start looking through the huge collection of threadless designs and pick one to do next year!  Trust me, start now it's no easy feat with so many witty designs to choose from.  They even encourage party cakes.  That's right, get a couple of friends to come over, bake a cake, take some pictures along the way and then you get to eat some most delicious cake, mmm mmm!   If you do, you'll have to let me know because I won't want to miss that.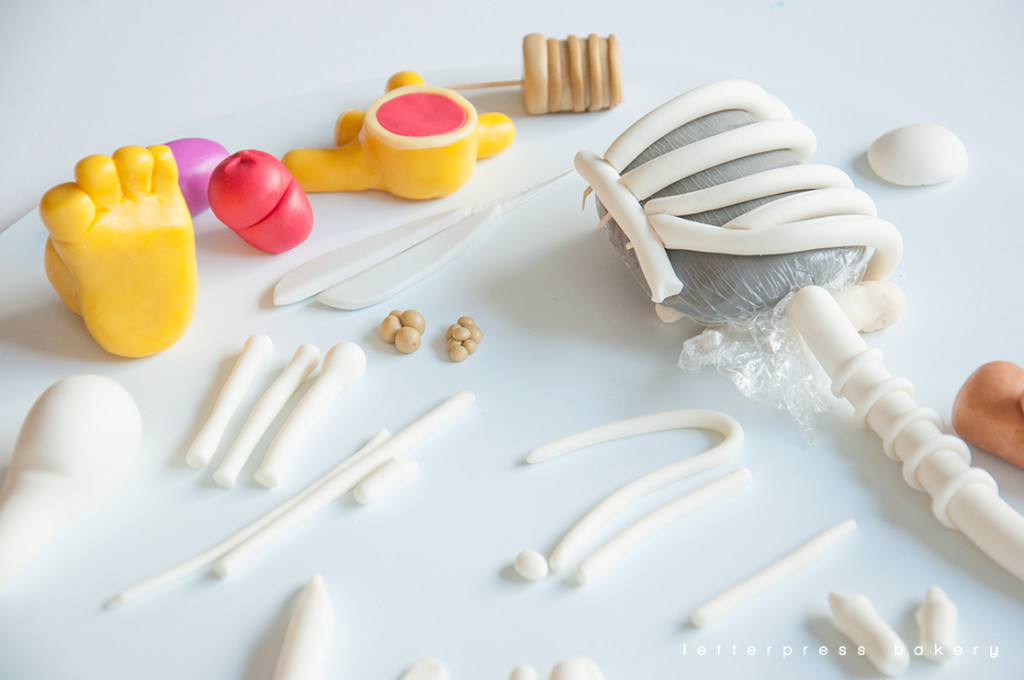 Loved having body parts and bones lying around the kitchen.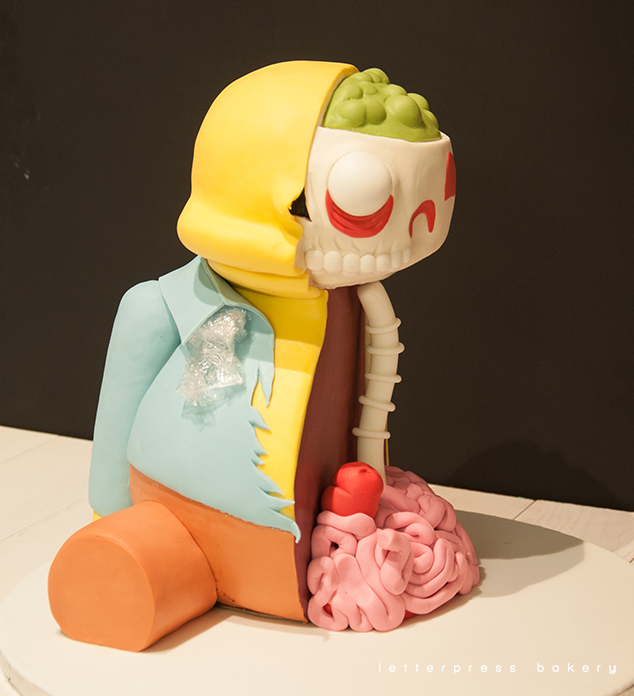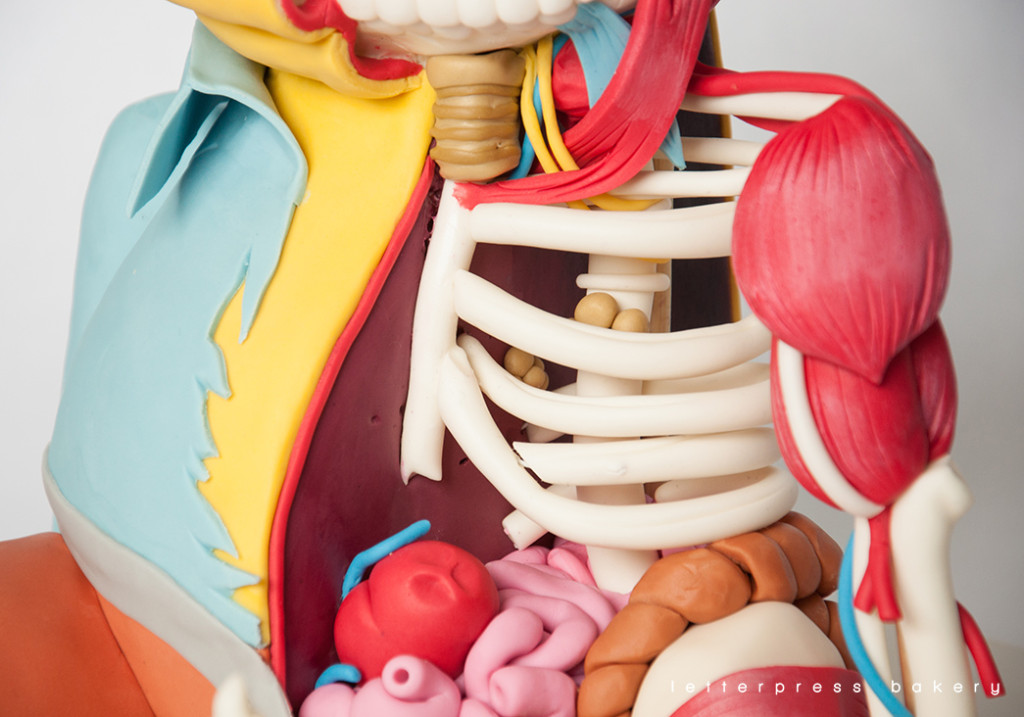 Sadly we are no Lisa Simpson, but we thought Ralph needed a little love before we dissected his better half.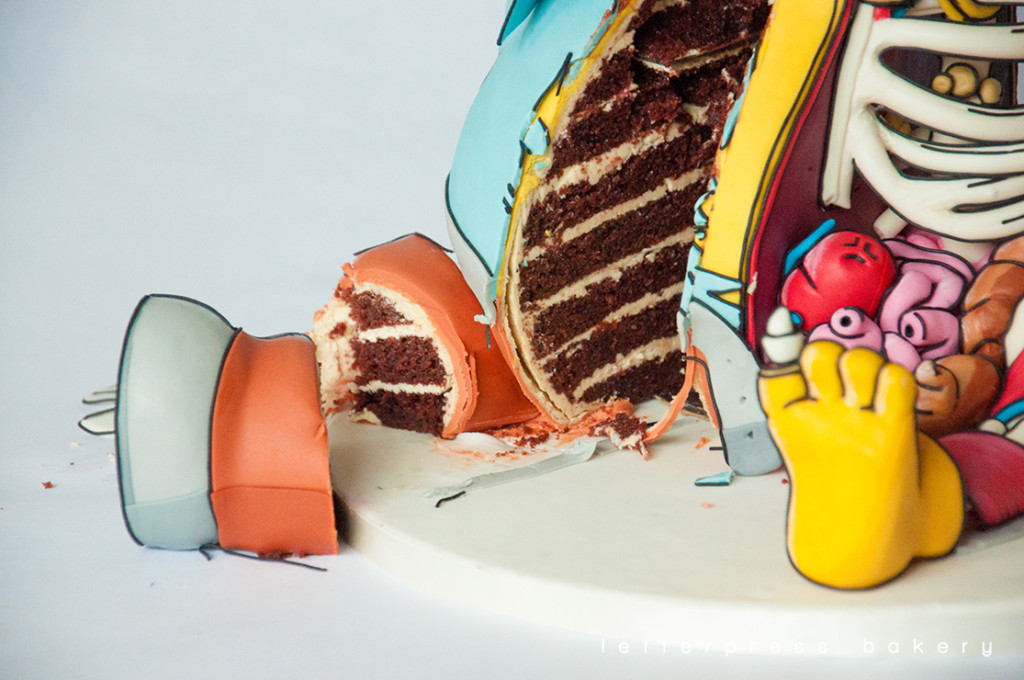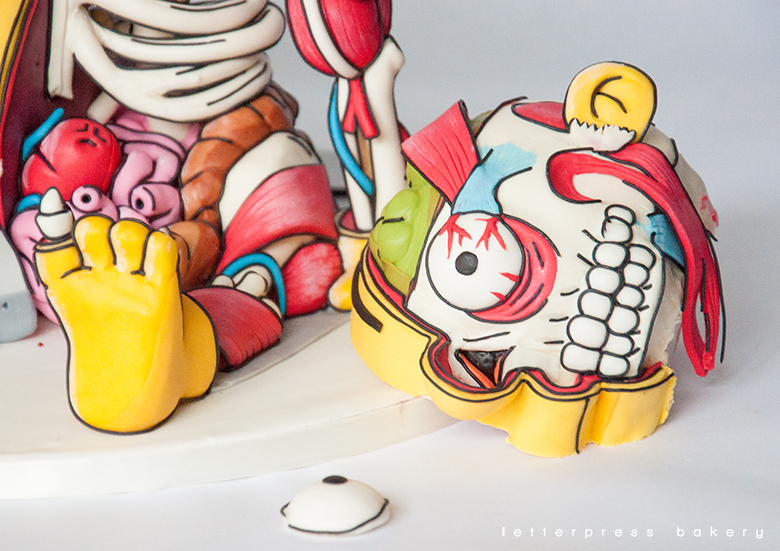 Thank you to everyone for all the cake love, views, shares and comments.  They mean the world to me.  I still don't think I can quite grasp that something I made has been viewed all over the world, there are blogs I can't read a single word of other then Ralph Wiggum.  Thank you to Chris Cardinal for putting on this innovative, global, crazy fun cake contest, and to all of the peeps at threadless and all the T-Shirt designers for inspiring us and allowing us to transform your designs into cake.   Special thanks to Katie for helping me in that moment (after four long days of RALPH) of "Maybe we should just eat him now, I'm not sure if the black outline is even going to work anyways."  Thank you thank you thank you for knowing I would be heart broken if I didn't give it my all.  Finally thanks to my roommate for making that first cut, that I just couldn't make myself, and helping me eat poor little Ralph.  Oh and I can't forget, Mistermonkus for sharing my Ralph Wiggum cake with the Redit community, you rock my friend!
KyKy xx