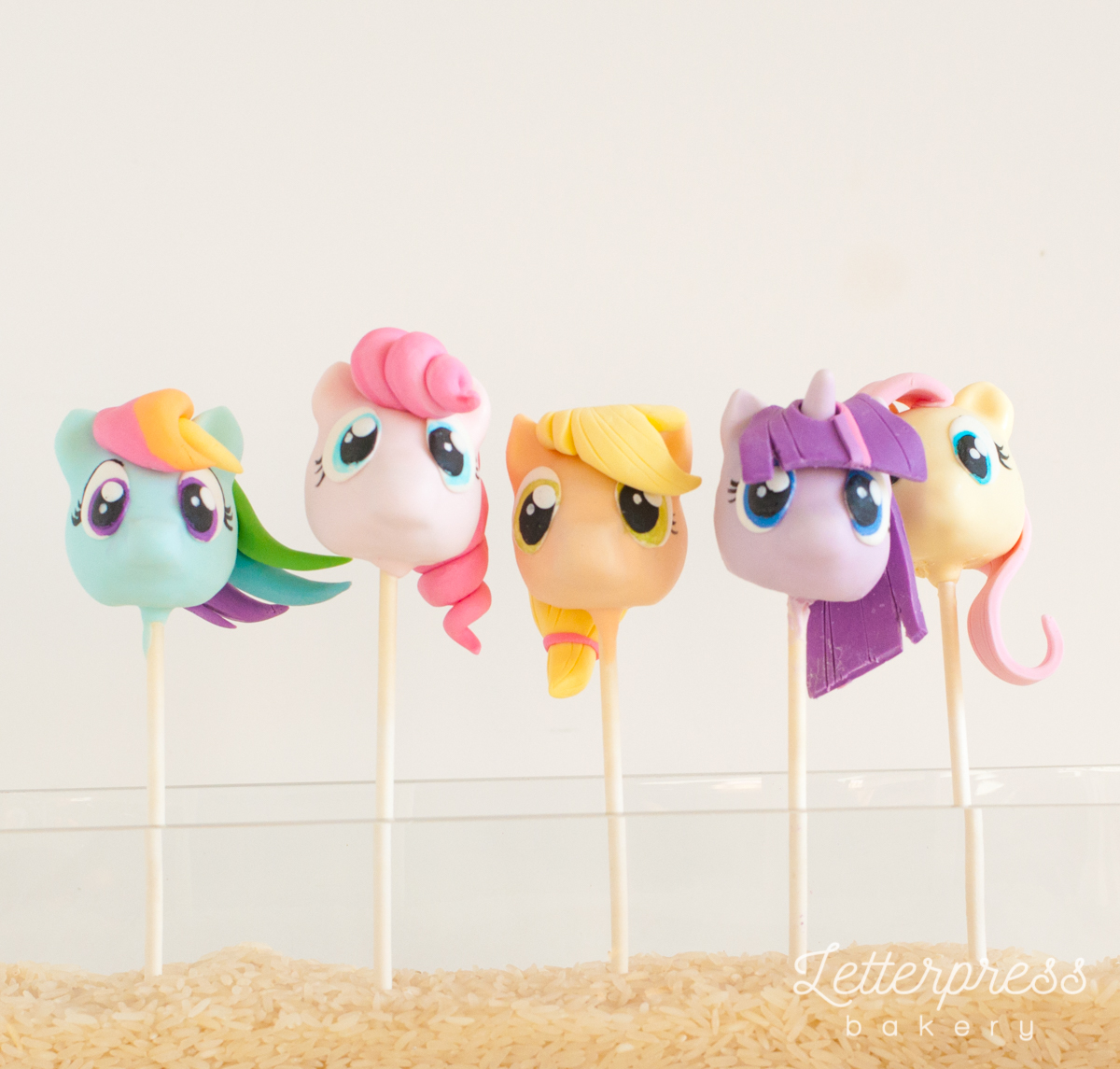 My Little Pony Cake Pops
These little cuties were so much fun to make! The birthday girl chose her favourite ponies to be turned into cake pops. Rainbow Dash, Pinky Pie, Apple Jacks, Twighlight Sparkle, Fluttershy.  We then created some other cute desserts to match for the My Little Pony dessert bar.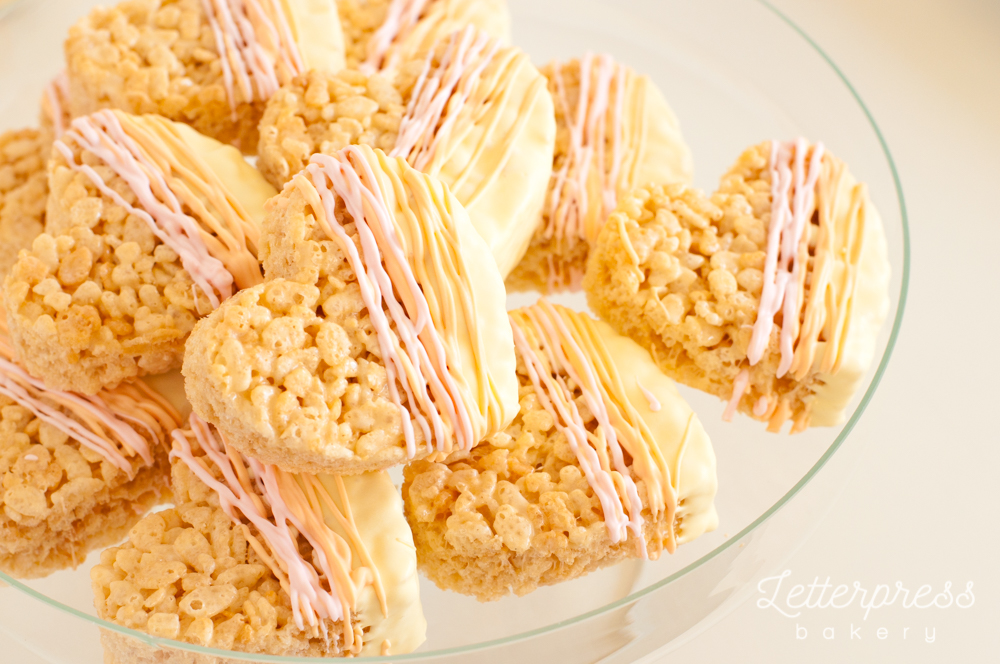 My Little Pony Dessert Bar
The colour scheme of the party was pastels, so I made the Ponies more on the pastel side.  I used the same colours to decorate the rice crispies hearts.
I love getting to create a bunch of treats that match and make a beautiful table scape.  We dipped the pretzel rods in caramel and then in varying pastel chocolate. I dipped golden oreos (to keep to the colour scheme) in light blue chocolate and decorated with a sprinkle of ice blue disco dust and sparkly purple chocolate sprinkles. They left the flavour of the marshmallows up to me, so of course I chose a flavour that would compliment the colour scheme. Summer berry tea and peach with a drizzle of orange chocolate!
I loved creating these My Little Pony party goodies and especially liked the pastel variation on the cartoon show characters.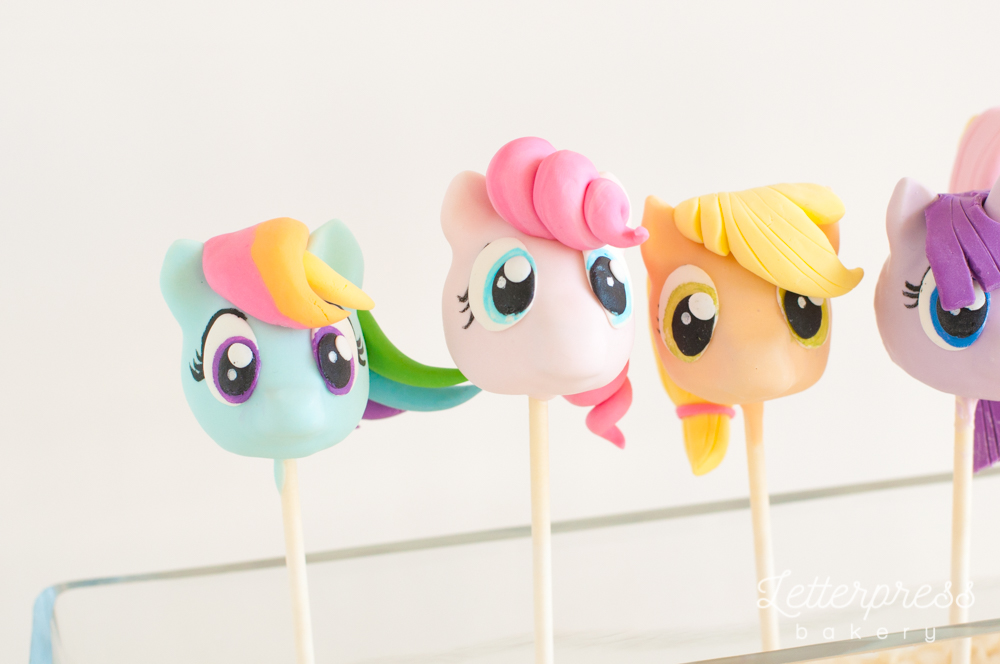 KyKy xx