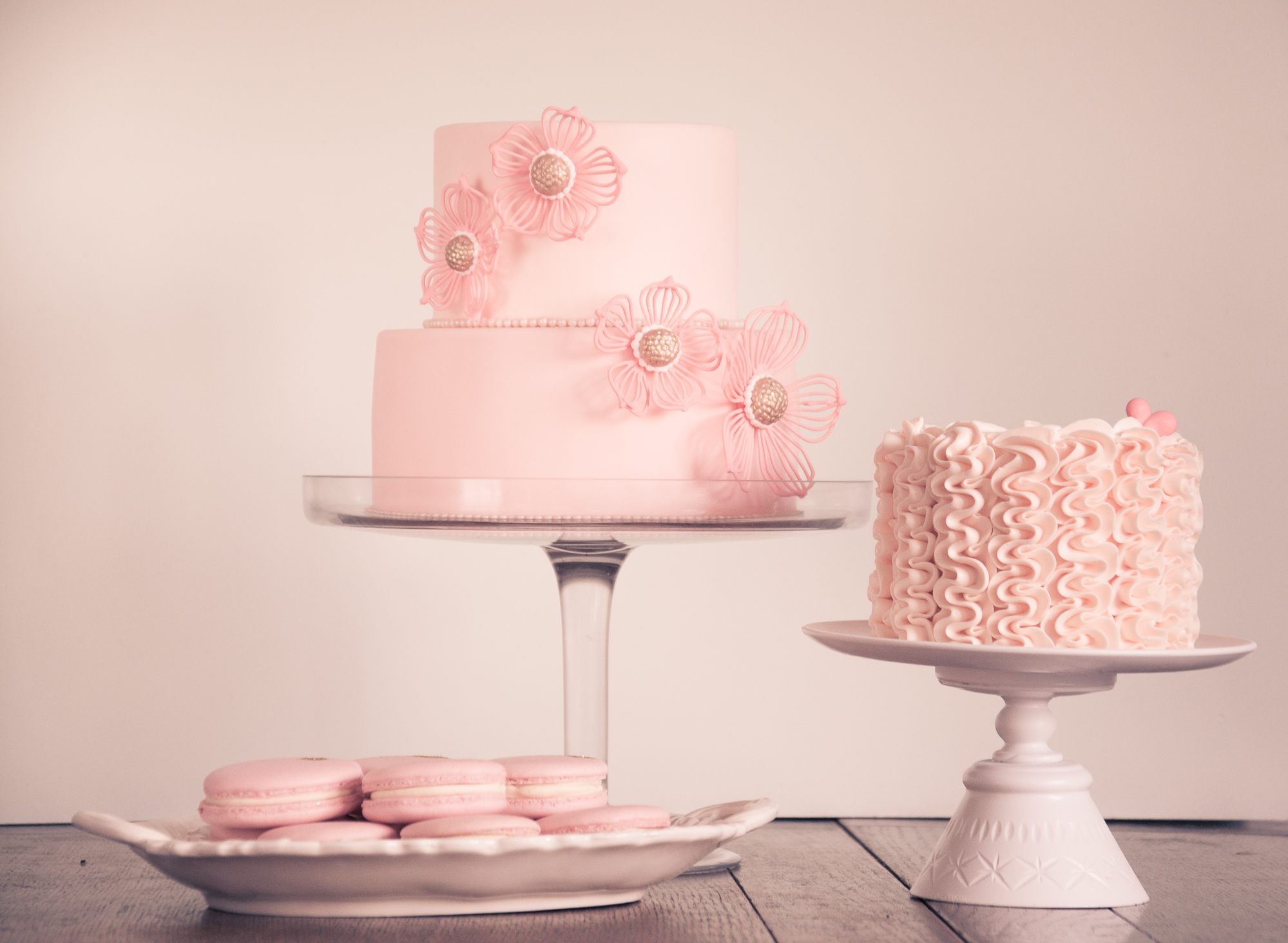 I can hardly believe it– my sweet little niece is 1 already.  A year really flies by fast.  Well, Katie aka Mama, didn't have a theme and told me to just go for it, so of course I went girly and picked pink.  There was a coconuty carrot cake with rich cream cheese frosting and delicate royal icing flowers, and an egg-free vanilla cake with buttercream swirls  for little Miss Austyn to smash and enjoy.  Oh, and some pink white chocolate and raspberry macaroons with a touch of gold.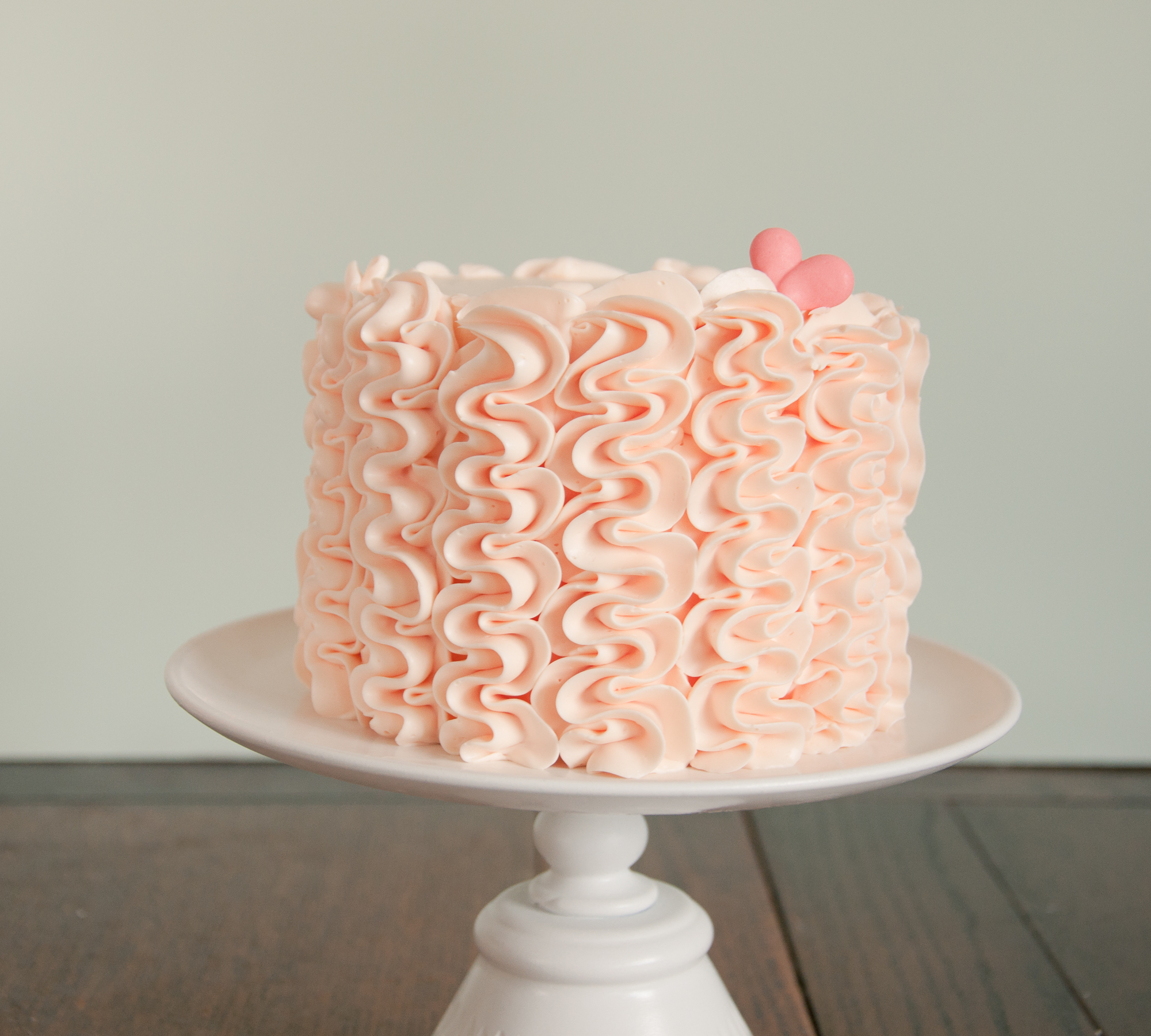 Egg free vanilla cake with vanilla buttercream swirls in soft pink.
We did a smash cake session a couple of days later with Austyn all dressed up in her tutu. So much fun!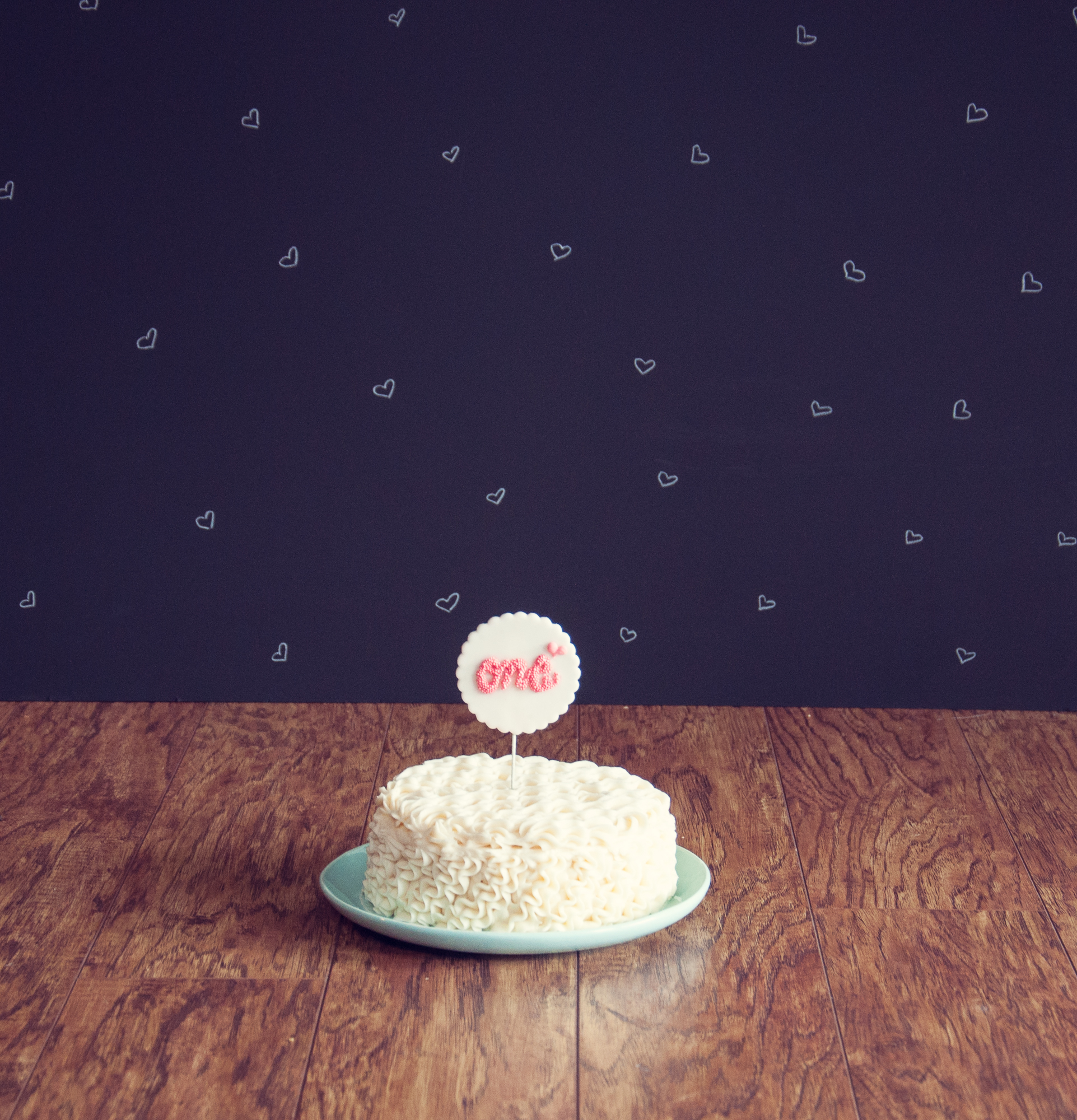 Happy first birthday sweetness,