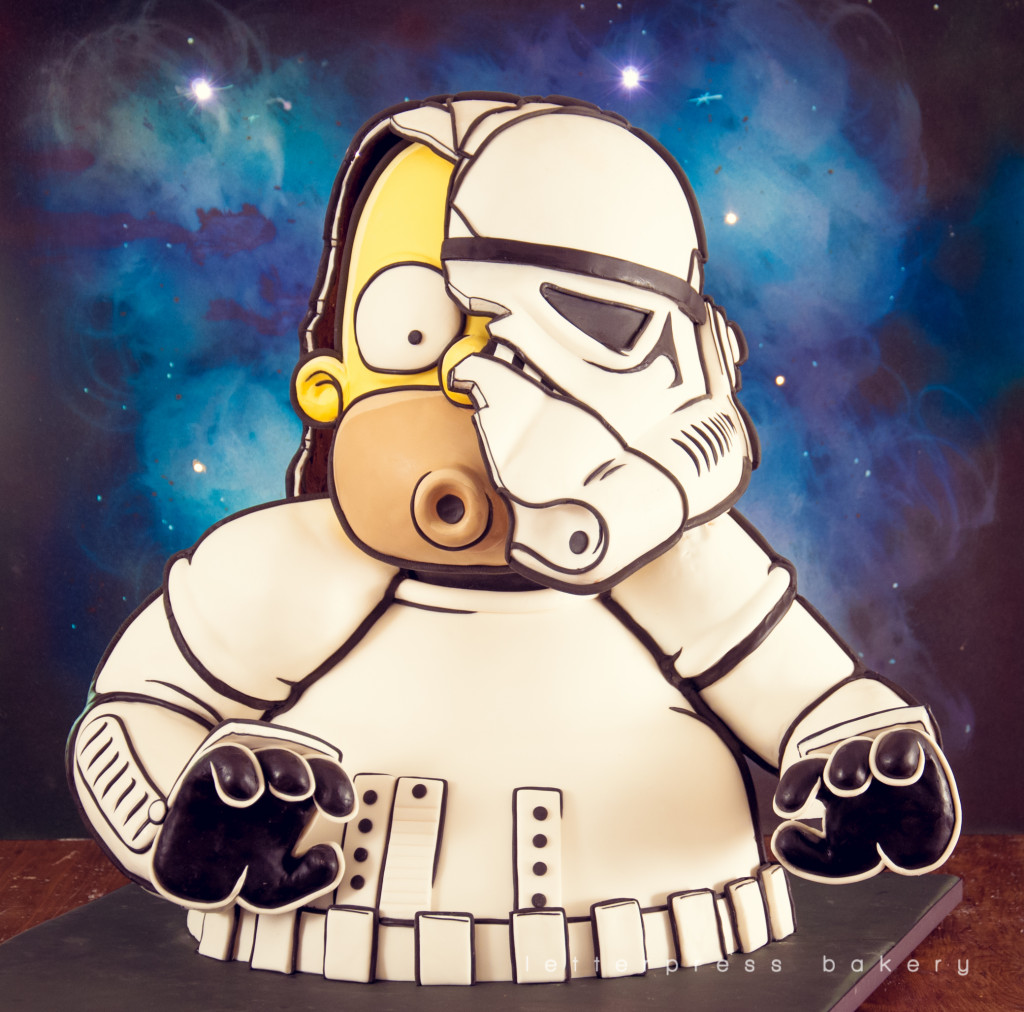 Mat and I went to high school together, and after moving to Vancouver earlier this year we reconnected and decided we should do a fun project together.  Mat and his company Capture the Moment Media create really moving and beautiful wedding videos, but their passion is videos that showcase the talent of others and what drives them.  Needless to say, I was pretty excited that they wanted to do a video with me!
Then we had to decide what design to do, and Star Wars was in the air, but we couldn't just do a simple Star Wars cake. We were on the hunt for some good inspiration when we found some street art by graffiti artist Goser.  He created "Home Trooper" for After Ours Clothing. I knew this was the one.  What could be more perfect then a Simpsons themed Star Wars cake?!
Stormtrooper Homer Cake it is!
I began baking some Tasty Tattooine Tangerine cake and mixing up some tangerine-infused, milk chocolate ganache while the boys at CTM started creating a shot list.  I wasn't nervous until all their video equipment was set up in the front part of the bakery.  It was a little intimidating to say the least.  The good thing was, everything they wanted me to do, was exactly what I always do, so it felt natural and moved along smoothly.  We filmed over two weeks. Luckily there were lots of cake bits to keep us going.  Finally, Homer was complete and it was off to the editing room for Mat and Brian.
As for the finished video,  I still can't believe how good they made Homer and I look.  Even though I am pretty nervous in front of a camera, these guys made it so much fun. I can't wait until the next time.
Stormtrooper Homer by Capture the Moment Media on Vimeo.
Eating the Star Wars Homer Simpson Cake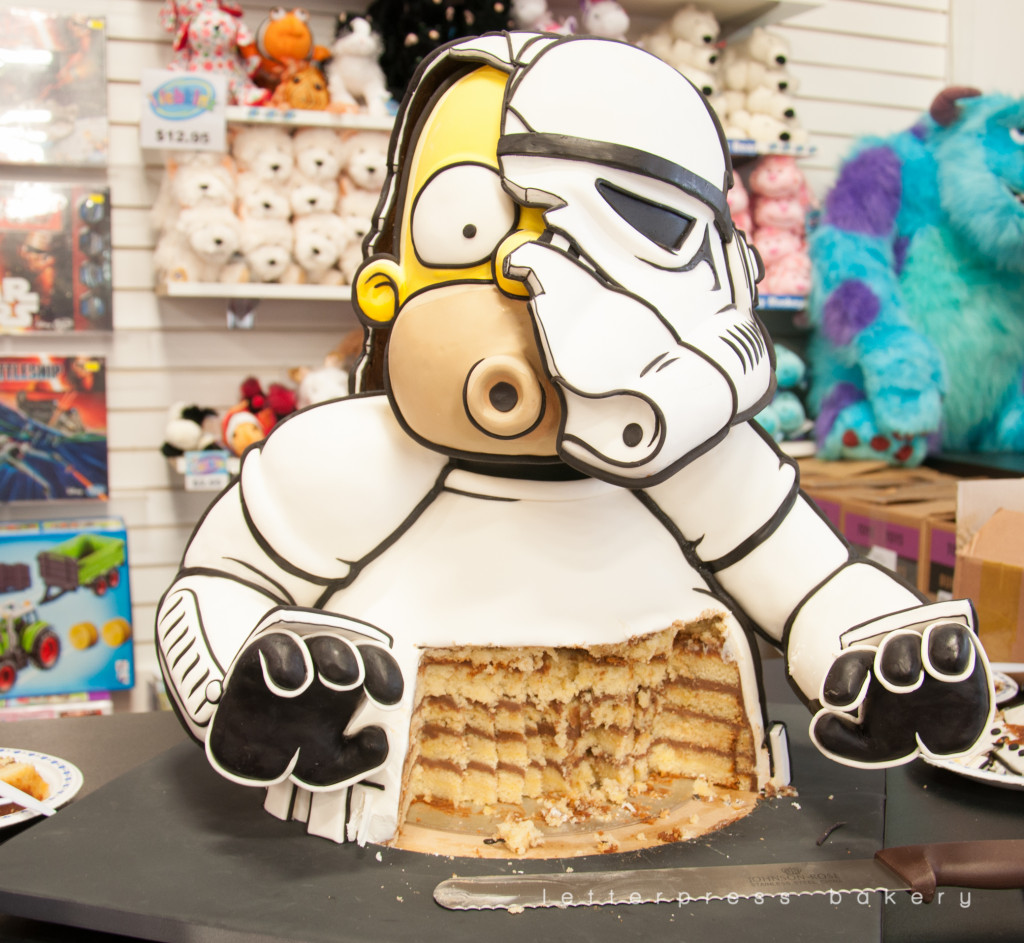 Finding somewhere we could give away Stormtrooper Homer, a cake with roughly 130 servings, wasn't an easy task like you might think.  Luckily, I chatted with Matthew Purdy, the owner at Toy Traders in Langley. I brought him out to his store and served up slices of Tattooine Tangerine cake to Star Wars-loving customers, with donations going to the local Shriners club.  The staff and customers were awesome, I can't thank them enough for helping make sure Stormtrooper Homer didn't go to waste.
Now off to see the movie!
KyKyxx